How is the North Korean economy
North Korea: "The main thing is that the economy is growing"
Deutsche Welle: First Trump, now Putin and Xi Jinping anyway - North Korea's head of state Kim Jong-un seems to be looking for new friends. How is North Korea's economy doing? Could Kim Jong-un have no choice but to slowly open up the country?
Bernhard Seeliger: That is pure speculation. What we have seen in the last two years is that exports have shrunk dramatically - by 90 percent and more. But imports have shrunk much less. Obviously, North Korea spends more money than it makes. This cannot go on forever. But how long it can go on is really missing the numbers.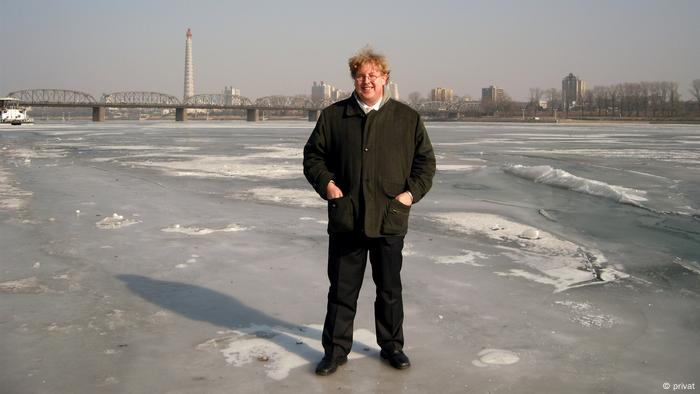 North Korea expert Bernhard Seliger on one of his visits to Pyongyang
Has the economy opened a crack since Kim Jong-un was at the helm of the state?
On the one hand, it has to be said that there has been a movement towards market-based approaches in North Korea for around 15 years. A very careful move. But the role of markets, which used to be illegal but then tolerated, has become much more firmly established. And the role of market mechanisms - for example in the relationship between companies - has grown. On the other hand, the sanctions have resulted in North Korea's foreign trade shrinking significantly, especially in the last two years. In this respect, one can say that the sanctions have led to the country further sealing itself off.
One knows pictures from Pyongyang. There you can see large streets, well-kept skyscrapers on the edge. Influence. What is the infrastructure like in the rest of the country?
There is a very large and growing gulf between Pyongyang and some cities. The rest of the country remains very poor. The people essentially live from subsistence farming. That is, from what they generate themselves. There are very few points of contact with the country's trade. One example is clothing: for those who live in the country, it mostly comes from China. But otherwise the people in the country really live a very, very simple life, which has little to do with trade and hardly anything to do with money. In the cities it is completely different: There you can buy all kinds of goods for money, especially for foreign currency, despite the sanctions.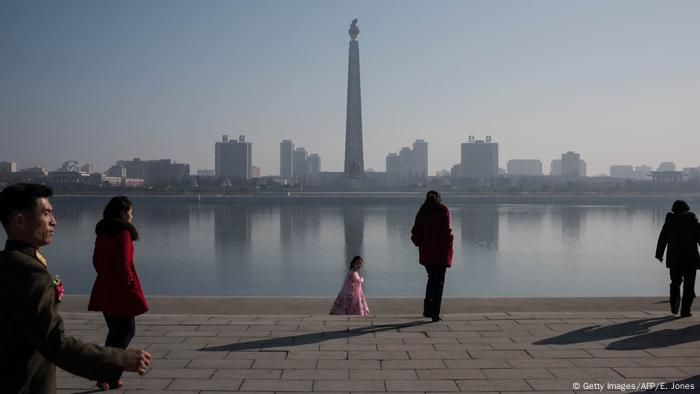 On the water in North Korea's capital Pyongyang
What is the most important industry or industry that keeps the country alive?
Agriculture plays a disproportionate role when you consider that North Korea is actually not traditionally an agrarian society, but that it has always been relatively heavily industrialized. There is mining, which is very important. There are, for example, large iron heart mines, coal mines and so on - but currently subject to a total export ban. The same goes for the fishing industry. North Korea has rich fishing resources and seafood. But this area is now covered by export bans and that for most other industries as well.
It is said again and again that North Korea has tons of raw materials. Do you already see that foreign companies are scratching their hooves and hoping for the country to open up soon?
Certainly there was and is one or the other consulting firm from abroad that has tried to calculate how rich North Korea is with these resources. First of all, the resources really have to be economically extractable. Then they have to belong to you: In other words, North Korea would have to sell them to someone or issue a license to mine them, and then of course the legal requirements must also be in place to allow them to be used. That means that the sanctions would then have to be gone - there are a lot of ifs and buts. Nevertheless, it has to be said that these resources are very interesting for the future. And in South Korea, too, this is always included in the possible profit that a reunification of the two countries could bring.
How quickly could North Korea open up, what do you think?
It must be said that North Korea's economic system is no longer ideologically based on the model of socialism or central administration. The North Koreans - like the Chinese in the 1980s - don't really care how the economy grows, the main thing is that it grows.
But politically, the nuclearization of the country has meant that North Korea can hardly trade with any other country. Second, North Korea wants to retain political control over the country. The more the country opens up economically, the more there is of course the risk that political control will slip away from the leadership.
That means we have to wait and see how North Korea can denuclearize. Negotiations are in progress. And it is very clear that the sanctions play a very important role there. Because it may well be that the pressure on North Korea due to the lack of funds from the state will be so great that it will actually act maybe in six months, maybe in a year.
They were more often in the country themselves. How objective would you say is your view of North Korea?
We try, of course, to have an objective view. Because we do projects that are usually located in rural regions, we have a relatively good view of what is also happening in the country. On the other hand, with us - as with everyone else - we are always accompanied. In this respect, the view is always a bit restricted.
Bernhard Seliger is head of the representation of the CSU-affiliated Hans Seidel Foundation in Seoul. The economist has lived in the region for 20 years and has been working on the rapprochement between North and South Korea ever since.