Allows India to have dual citizenship 1
India passes controversial citizenship law
According to Indian media, police and demonstrators clashed violently during the debate and vote on the citizenship law. Protesters set fire to cars, threw stones and broke barriers. The police reportedly used tear gas and water cannons against them; the army took position. According to police, a curfew has been imposed in the city of Guwahati in northeastern Assam state. In some regions, the mobile Internet was turned off.
Fled from religious persecution
The new law grants Indian citizenship to illegal migrants from neighboring countries Pakistan, Bangladesh and Afghanistan. Specifically, it is about members of religious minorities such as Christians, Hindus, Sikhs, Buddhists, Jaina and Parsees who came to India by the end of 2014 to avoid religious persecution in their predominantly Muslim countries. It is estimated that the number of people affected could run into the millions.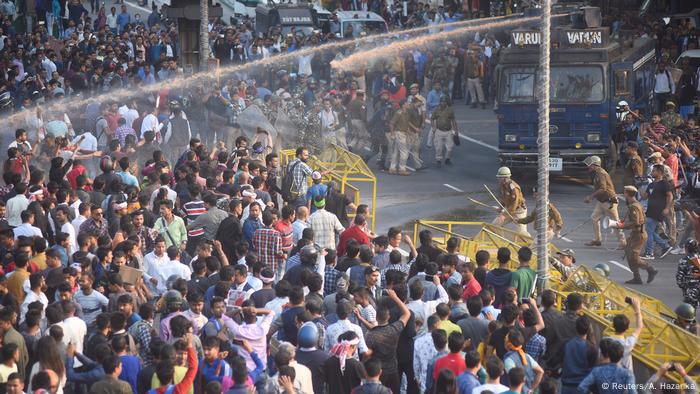 Police used water cannons against demonstrators in Guwahati City
The new law expressly does not apply to illegally immigrated Muslims. The opposition, among others, but also Muslim communities criticize this as discrimination. Anand Sharma of the largest opposition party, the Indian National Congress, described the law as an "attack on the Indian constitution and democracy". It hurts the soul. Some MPs announced that the law would be challenged in court. The opposition also criticizes that the project violates the separation of religion and state.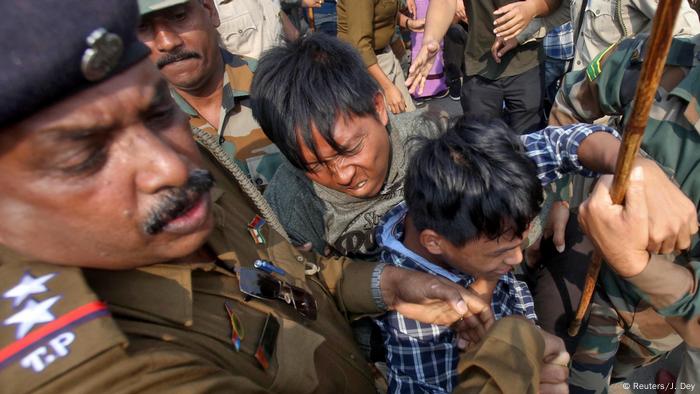 In Argatala on the border with Bangladesh, police tried to arrest demonstrators
Interior Minister Amit Shah tried to appease parliament: "Muslim citizens of this country have nothing to worry about. This law is intended to grant citizenship, not to take it away." However, according to the human rights organization Human Rights Watch, Shah described illegal Muslim immigrants as "infiltrators" rather than refugees.
The House of Lords voted for the bill with 125 votes to 105. The House of Commons had previously confirmed it. The president has yet to sign the law, which is considered a formality.
Interior Minister Amit Shah - here arriving at Parliament - is an advocate for the law
During the election campaign in the spring, Prime Minister Narendra Modi defended the reform of citizenship law as a correction of a "mistake" made more than 70 years ago when the Indian subcontinent was divided into Hindu-majority India and Muslim Pakistan (including Bangladesh). Modi owed his clear re-election in May to his "Hindus First" policy and the anti-Islamic speeches of his BJP party. With this in mind, Modi also celebrated the law passed as a "milestone" for India on the social network Twitter.
ust / sti (dpa, afp, ap, Twitter)