How does a mileage program work
Many airlines offer loyalty programs, also known as frequent flyer programs. Participating passengers who frequently fly with certain airlines are credited with so-called bonus miles. Depending on the flight, passengers are credited with bonus miles or points, similar to customer loyalty programs such as Payback, which they can exchange for further flights, upgrades or rewards.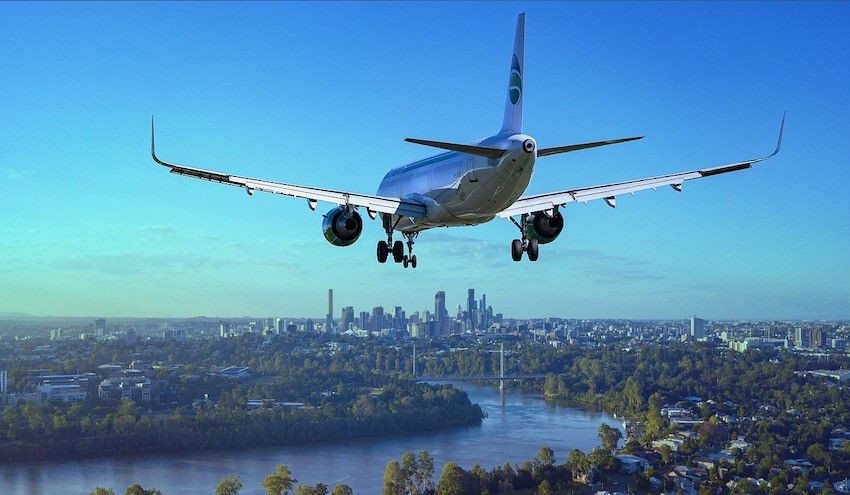 Table of Contents
+++ Current Corona goodwill regulations for miles programs +++
What is a frequent flyer program?
Frequent flyer programs are customer loyalty programs popular with airlines. This is intended to encourage customers to make a permanent decision on an airline.
After a certain flight frequency, customers receive discounts, awards or upgrades for the next flight. Both sides benefit from these programs. The customer can secure valuable rewards or discounts, which often also apply to hotels and restaurants, while the airline builds up the necessary regular customers.
Aviation alliances also play a central role here, primarily:
Star Alliance
,
SkyTeam
and
oneworld
. The members of these alliances not only work closely together on codeshare flights or the use of airport lounges, but have also tailored their frequent flyer and their status programs to ensure mutual acceptance. In this respect, it is all the more worthwhile for travelers to book with airlines within an alliance.
The most popular loyalty programs for frequent flyers:
Miles & More
(Lufthansa, SWISS, Austrian Airlines, Eurowings, Brussels Airlines, United Airlines, Air Canada, LOT Polish Airlines, Croatia Airlines, Adria Airways, Air Dolomiti and other partner airlines of
Star Alliance
)
Executive Club
(British Airways, Aer Lingus, Air Italy, American Airlines, Cathay Pacific, Finnair, Iberia, Japan Airlines, LATAM, Qantas, Royal Jordanian and other partner airlines of
oneworld Alliance)Miles & Smiles
(Turkish Airlines and others airlines of
Star Alliance
)
Etihad Guest
(Etihad Airways Partners such as Air Serbia, Air Seychelles, Alitalia, All Nippon Airways, Bangkok Airways, American Airlines, Korean Air, SAS or Virgin Australia)
Privilege Club
(
oneworld
Airlines such as Qatar Airways, American Airlines, British Airways, Cathay Pacific, Finnair, Iberia, Japan Airlines, LAN, Malaysia Airlines, Qantas, Royal Jordanian, S7 Airlines, SriLankan Airlines, TAM Airlines and others)
Flying Blue
(Air France and KLM, but also Aeroflot, Aerolíneas Argentinas, Aeroméxico, Air Europa, Air Mauritius, China Southern Airlines, China Eastern, Transavia, Vietnam Airlines and other partner airlines of
SkyTeam
Aviation alliance)
Emirates Skywards
(Emirates as well
Star Alliance
Members such as TAP Portugal, South African Airways, S7 Airlines, Korean Air, JetBlue, Alaska Airlines and others)
MileagePlus
(United Airlines and airlines of the
Star Alliance
, but also Aer Lingus, Azul, Olympic Air, Edelweiss Air etc.)
SkyMiles
(Delta Airlines as well as AeroMexico, Virgin Atlantic, Czech Airlines, Garuda, WestJet etc.
SkyTeam
Partner companies)
How can you earn miles on flights?
Almost all major airlines in Europe, the USA and Asia offer the opportunity to earn miles on their flights. These air miles correspond to bonus points. The more and the more often you fly, the more miles you can accumulate. Furthermore, there are not only points or miles for flights, but also for overnight stays in partner hotels and for many other services from participating partner companies.
Credit cards are also offered with which you can collect bonus points even without booking flights. Among other things, there is also the possibility of earning miles or points for restaurant visits, car rentals, camping sites or amusement parks.
How are the airline miles calculated?
When calculating the miles, the distance covered and the travel class booked on the aircraft play a role. Fewer miles are credited for a short flight from Frankfurt to Munich or from Frankfurt to Berlin in Economy Class than for a flight in First Class from Frankfurt to Los Angeles.
Many airlines also grant miles on flights operated by partner airlines. Members of the Lufthansa Miles & More program can therefore not only collect miles on Lufthansa flights, but also on flights operated by other airlines that belong to the Lufthansa Group or even to the Star Alliance. That is why earning miles is particularly worthwhile for people who frequently travel with the same airline or at least the same alliance.
In addition, customers who take part in a frequent flyer program are often given preferential treatment when booking tickets, boarding or possible free upgrades.
How does earning miles work in practice?
Registration is required to participate in the frequent flyer programs. To do this, you either go to the airline's website and its frequent flyer program or use a registration form that is usually available at the check-in at airports. When registering, you must provide your personal data. Afterwards, within a few days, the applicant will receive a card with a card number under which he will collect miles in the future.
The card number is given when booking the flight or at the latest at check-in. This will credit the miles to the customer account. When booking, you can usually see in the system how many miles are granted for the desired flight.
Should you ever forget to count the miles for a flight, you can have them added. To do this, you submit your boarding pass to the airline. However, it can take a few weeks for this manual post-processing to be performed. It is therefore worth making sure that all data is properly recorded when booking and when checking in.
How do status and award miles differ?
Award miles are credited for every flight. They correspond to the air miles and do not expire at the end of the year. Award miles can be exchanged for attractive rewards such as free flight tickets, upgrades to a higher travel class or for non-cash rewards.
In addition to award miles, an airline also grants status miles. By collecting status miles, airline customers advance into award categories with improving offers. The status classes for absolute top customers are, for example, "Senator" or "Honorary Circle". The associated advantages include, for example, access to exclusive airport lounges or early boarding before all other guests.
What rewards are there for airline miles?
The most popular rewards include free air travel on the flights of the airline or its partners. An award flight can be issued to the cardholder himself, but he can also buy a ticket for his relatives and family members.
Upgrades to a higher travel class are also very popular. In this case, you can buy a ticket for a long-haul flight to the USA in economy class, for example, and redeem miles for an upgrade to business class. As a result, the ticket remains quite cheap, and the traveler still enjoys the comfort of a higher travel class.
The range of prizes is also diverse. The prizes include high-quality suitcases and bags, leather accessories, jewelry or belts, but also accessories for the household or electrical goods and children's toys.
How can you see your mileage?
After registering for a frequent flyer program, the participant receives a customer number. With this customer number, he logs in online on the provider's website. In his account he can always see how high his mileage balance is and which miles have been credited or debited. The miles are usually credited with a slight delay of around 14 days.
If this period has expired and the miles have not been credited, this was probably forgotten when booking the flight or at check-in. Then it is advisable to have the miles credited retrospectively. To do this, you submit boarding passes, tickets and other statements that entitle you to collect miles to the airline.
Can you pay with a frequent flyer loyalty card?
In principle, there is no payment function associated with a customer card for a frequent flyer program. Many airlines, such as Lufthansa, also offer their customer card in combination with a credit card. The cardholder then combines two functions in a single card. It entitles you to participate in the frequent flyer program and to collect miles and use it like a conventional credit card.
Award miles are also granted for payments with the card. Anyone who frequently uses their card to pay can therefore easily collect a considerable amount of miles within a short period of time. Sometimes the conditions of some of these credit cards also have the advantage that miles earned will expire later or not expire at all.
More tips for frequent flyers and miles collectors
1. The amount of the mileage allowance depends to a large extent on the selected booking class. In order to collect as many miles as possible, it is of course a good idea to book seats in Business or First Class. Many airlines multiply the miles depending on the class. With a ticket in First Class, you can generally achieve three times as many miles as in Economy Class.
2. By allowing as many daily costs as possible to run on a credit card with an attached mileage program, the mileage account fills up as if by itself. When collecting miles with credit cards, you should only make sure that you receive a lot of points or bonuses when using it. A good rule of thumb: At least double the number of miles or points should be paid for each euro spent.
3. Credit cards that require an annual fee are often the best. These often offer significantly more award and status miles than free cards, apart from the advantages mentioned above regarding the expiry date of the miles.
4. It is also advantageous if the collection points are transferable so that the points or miles can be redeemed with different airlines. With credit cards from individual airlines, you are usually tied to the respective company.