What do we mean when we say "God"?
Many modern people say they cannot believe in God. And point to negative experiences: Serious illnesses, tragic accidents, natural disasters such as tsunamis. They say. How can an Almighty God allow this? I cannot and do not want to believe in such a God.
A few days ago we celebrated Pentecost. This is an occasion to grapple with the question: What are we actually talking about when we say "God"? Christians are challenged to answer critical questions about God. The first question is: what do we mean when we speak of "God"? Who is God for us? Are the pictures showing him on a throne in heaven correct? Did Jesus ascend to Him as our ancestors imagined? But above all: is he indifferent? Is he passed out? Whom or what does a person deny who says: I don't believe in God?
The well-known theologian Karl Rahner repeatedly spoke of the "infinite mystery" that we call "God". I repeat: the infinite mystery that we call God. If we talk about God sensibly and at the same time believingly, then the first thing we have to say is: God is an impenetrable secret, a mystery. If God is God, then we cannot understand Him in ourselves. It's mysterious. Perhaps just as mysterious as the nature of this earth, the cosmos. As physicists say, nature is waves and particles. For us this contradicts itself, and yet the physicists tell us. In this sense the believer must confess: God is a mystery. Impenetrable. We can never understand him. We cannot understand tragic human fates either and we have to live with this inability to understand. But as a Christian I can still confess: I believe that behind the cosmos, with its wonderful order, there is this infinite mystery. I can believe that the cosmos and its order did not come into being by chance, but by a spirit. With my faith I therefore refer to the one to whom this cosmic order goes back. But it is an impenetrable mystery.
But how can we then put trust in this secret? Is the secret a person, a you?
Now I go an important step further: There was this man Jesus from Nazareth. He appeared as a simple young man with tremendous authority and immense claim. And he spoke with such authority that his friends saw in him a human appearance of God. They experienced him as the embodiment of the mystery God. They experienced this during his earthly life. But even after his terrible crucifixion, they experienced him as a living person. You ate with him, got him. Against all their doubts, they finally realized: The crucified one lives. On the one hand it showed itself to them and on the other hand it was suddenly gone again. You have learned that he identifies with the infinite secret that he called father. So we can sink to our knees with this man Jesus before the infinite mystery, and we can call him father with Jesus. Doing this requires trust in Jesus, that we believe and trust him.
But when we begin to fix our life to this Jesus and to the mystery he calls Father, then we will find out that we are carried away by it. We will experience: Our life is given stability and stability. We will be less reeds that are blown back and forth by the wind.
When we speak of God, we mean a secret that gives our life orientation, stability, stability and beauty.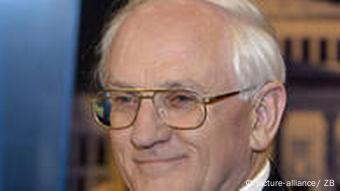 Father Eberhard von Gemmingen SJ
About the author:Father Eberhard von Gemmingen SJ was born in Bad Rappenau in 1936. After joining the Jesuit order in 1957, he studied philosophy in Pullach near Munich and theology in Innsbruck and Tübingen in 1959. In 1968 he was ordained a priest. Father Eberhard von Gemmingen SJ was a member of the ecumenical lay movement action 365, episcopal representative at ZDF and head of the German-language editorial team at Vatican Radio. Since 2010 he has been a fundraiser for the German Jesuits.